Candidates:
Brent Stewart:
I have spent my entire life in North Carolina and am grateful for the opportunities this state has provided to my family. Karen and I have raised our four children near Hickory and we've been blessed with good neighbors and a wonderful church home. I am a leader in my church and in Trail Life (a Christian scouting program). I work in IT and have had the chance to travel in North Carolina and build friendships throughout the state. I have a Master's in Information Security and have authored several books on IT topics.
I am a conservative, but I believe that conservatism without integrity is empty and our nation is rudderless because of this vacuum. I have hope because of the young men in Trail Life Troop 333, but we need to create examples of courage and integrity that they can build on. I'm interested in building a party that sees the value in life, not just in the extreme situations like abortion and euthanasia, but in the everyday moments that build up our fellow human beings. I'm interested in helping to build a party that sees all we have in common.
One area of specific concern I have is education. The property tax funding model has left many school systems vastly underfunded and school experience varies widely across this state. Standards are being set to an unacceptably low level and our next generation is woefully uneducated. Many worry about the dangers of socialism, but if it comes it will be because we have not taught basic social studies.
I am also concerned that the current political system is captive to business interest, and this has led to a continuous effort to denigrate climate science in favor of "business as usual". It will be important to support efforts to restore the climate and to protect those who will be affected by the damage already wrought (and not just real estate interest at the beach).

I support the party platform and want to work together to create a "third way" that will support our fellow Americans, provide for our families, and be grateful for our democratic inheritance.

Thank you for the opportunity to be a part of this effort.
Bryce Wargin:
Who I am:
I work as a statistician in Durham, NC, where I live with my wife Jennifer.  I attend a multiethnic evangelical church here in Durham, and believe that the biggest challenges facing our country are (1) Abortion (2) Racial Justice (3) The rural areas that have been forgotten by our globalizing economy. (4) Our terrible, terrible voting system, which leads to most of the country feeling unheard.
How do we grow our party?
Most third parties try to sell people on an idea.  I would like our party to change the way 3rd parties approach politics.  Instead of giving a general idea, we should demonstrate to people how we would run our state.  We will do this by putting in place a pseudo-governor, who will put out policies as if he or she were actually running the state.  This will take a lot of pre-planning to do right – most of us work full-time jobs, so whoever is the "pseudo-governor" will need a lot of support.
Party Service:
2018-19: Bylaws Committee
2019 and 2020 National Convention Delegate (South Region)
2020 National Convention President Pro Tempore
Introduced and pushed the idea for the ASP Statement of Principles
Co-author of the ASP Statement of Principles
2020 North Carolina Provisional State Committee Member
How did I come to the ASP?
10 years ago, I was a Libertarian.  9 years ago, I found Christ, which led me to examine critically the way I viewed the world.  I realized that the libertarian view was woefully inadequate.  As a Christian, I believe we are called to protect life and to care for our neighbor.  However, I also know that we are all sinful, and we should be wary of letting anyone hold too much power – whether it be the government, the corporation, or groups of citizens going around and terrorizing other people. In early 2016, I thought I had found my place as a compassionate conservative in the Republican Party.  Then Trump won, and I found myself adrift again.  Then I found the ASP, and thought I fit pretty well here.  That feeling has certainly wavered at times over the past 4 years, but with the passage of our party's Statement of Principles, I feel confident that this party is something that I can support.
Why should you vote for me?
You probably shouldn't.  There are five candidates, and there are 5 seats available – 2 2-year terms and 3 1-year terms.  Therefore, this election is entirely to determine who gets the two year terms.  Since I anticipate that I will be living in North Carolina for only one more year, you should feel free to rank me last.  However, if you like what I have to say, I would appreciate your vote.
Carlo (Mariano) Razzeto: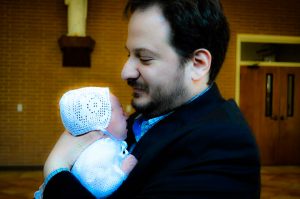 Hello, I am Carlo Razzeto and I have been a resident of RTP area for going on 14 years now. Professionally I am a software developer with decades of experience. I found the ASP back in 2016 when like a lot of other folk I got sick to my stomach at the thought of voting for either the D or R candidate. I was appointed to our state committee by the National Committee and have since been on a mission trying to get this chapter more fully into the game after a period of chapter inactivity. My major priority for us is full ballot access in the state, a tall order to be sure but with a committed team and new resources available to us very doable. The first step will be finding candidates to run for partisan office and developing an effective strategy for gathering signatures based on best practices. We also need to greatly expand our chapters presence both in social media and the web. My work recently with the provisional committee has been extremely exciting and I am looking forward to a bright future for the asp in this state!
Charles  Jenkins: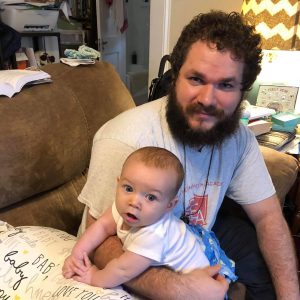 Hello all, my name is Charlie Jenkins. I am a financial journalist and accounting technician who lives in Durham, North Carolina. I never had a party affiliation before the American Solidarity Party in 2016, which brought to bear the whole life ethic, distributist vision of just political economy, and Christian Democratic tradition that filled a hole in American politics. I have been involved in the state chapter since 2018 and was a delegate for the 2019 convention where our current platform was selected and Brian Carroll chosen as our 2020 presidential candidate. I heavily involved in drafting the civil rights and environment sections. I was appointed by the National Committee recently to serve on a provisional committee until we could have elections. If elected I would prioritize ballot access, getting our name out in the state, and developing connections with local candidates and political officers looking for potential third party alternatives. I am glad to see the state chapter getting back on track!
Zac McNeal: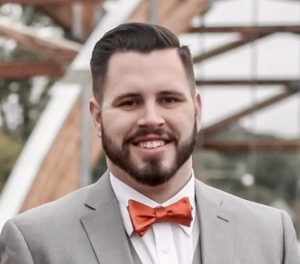 My name is Zachary McNeal. I am a resident of Granville County, a recent graduate of Duke Divinity School and, next September, I will begin reading for my PhD. Like many people around the country, I have become disgusted at the appalling incivility of our current political climate, which I believe to be motivated in large part by the false dichotomy created by the two-party system. These parties, albeit in different ways, have no respect for the sanctity of human life and the need for an economic system that benefits all people. Desperate for a candidate I could be happy voting for, I was overjoyed when I discovered the ASP, a party which values the best of classical liberalism, the sanctity of human life and an economic system that places human flourishing and the common good at its center. As a member of the State Committee, I want to pursue three goals: increase public awareness of the ASP, make the ASP the party for people of color in North Carolina, and focus on the election of ASP candidates to local, county, and state offices. By pressing these three goals, I believe we can break the two-party system in North Carolina. Thank you for your support.
Endorsements Recommended for Consideration:
Office: US Senate 
Candidate: Kevin Hayes
Party: Constitution Party
Reasoning: The two major party candidates are both greatly flawed.  The Republican, Thom Tillis, crumbles under the pressure of the President, and favors corporate interests over the average person. The Democrat, Cal Cunningham, says on his website that he is "proud" to be endorsed by Planned Parenthood and NARAL Pro-Choice. Mr. Hayes lists only 3 issues on his page: Pro-Life, Guns, and Education.  It seems that Mr. Hayes stays clear of some of the worst aspects of the Constitution Party.
Office: North Carolina Secretary of State
Candidate: E.C. Sykes
Party: Republican
Reasoning: Mr. Sykes is running on a pro-life, pro-religious liberty platform.  Although he labels himself a conservative, he also labels himself a "compassionate Christian" – which seems to be a signal that he would be open to helping those in need.
Office: North Carolina Senate – District 5
Candidate: Donald Davis
Party: Democratic
Reasoning: Donald Davis was the only Democratic State Senator to vote against his party twice in favor of the Born Alive Survivors bill.  His opponent, Karen Kozel, writes that she is "Pro-Life, Pro-Second Amendment, Pro-Education Reform, Anti-Sanctuary City and Pro-Wall".  Although we commend her pro-life stance, her stance on immigration is not what this party stands for.